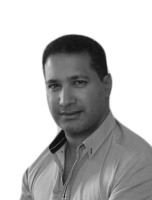 Valentine J. Gonsalves
President 
Valentine brings a wealth of diverse experience to the board. His career to date has been full of challenging assignments. His extensive career in the community sector includes working with people with disabilities, juvenile justice, child protection and specalised forensic disability.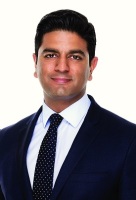 Ron Malhotra - Vice President
Ron is a Thought Leader, an Entrepreneur, Award-Winning Wealth Planner, Professional Speaker, an Internationally Certified Success Coach, Leadership Trainer, Radio Host and a #1 Best-Selling Author.  Ron Malhotra is also the Founder of a men's movement called 'The Successful Male', which is all about helping men achieve holistic success by becoming high-charactered and responsible role models.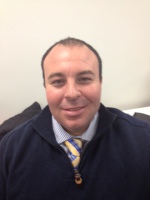 Robert is currently working for a premium branded automotive company in their financial services division. He is a qualified Real-estate agents representative and has worked within the automotive industry for in excess of 10 years.
Robert was introduced to the foundation by a mutual friend of Valentine and immediately knew he would be able to contribute his time and  help make a difference to the lives of the children the foundation supports. He enjoys the outdoors and what the outdoors has to offer such as camping, fishing and riding motorcycles.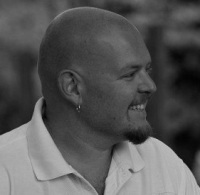 Bradley Clarke - Treasurer
Brad joined the Board as Treasurer in January 2016 shortly after accompanying Valentine Gonsalves, and providing much support on a mission trip to Delhi, India. Brad is a restaurateur, and brings exceptional business skills as well as having first-hand knowledge of working with children in care. He seeks to make a difference in the lives of underprivileged children, and has the drive and passion to do so. Brad is abundantly blessed with the love of his wife and three children, as well as his friends and this is the testament to his character.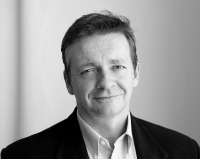 Frank Connolloy - Member
Frank is the Principal of "Think Quick", a business that adds bottom-line value by providing leading edge thinking and innovative approaches to complex issues. He has been acknowledged by Edward de Bono as one of the foremost practitioners of the de Bono thinking methods worldwide and believes strongly that if we can improve the way we think, the actions that follow will also improve.
Prior to "Think Quick" Frank has worked in Victoria Police and managed the Victorian Public Sector Continuous Improvement Network, coordinating over 100 events per annum and reporting directly to the Chief Commissioner of Police. He has worked within the State Service Authority and as Manager of Innovation and Knowledge Management within the Department of Justice.
Over his career he has designed and initiated interventions and projects that have realised bottom-line benefit and savings in the ten's of millions of dollars and innovative projects that have engaged staff and produced new insights that have enabled new perspectives and new solutions to emerge.
Frank facilitates and trains clients such as Exxon-Mobil across Asia and has considerable experience in putting the methods into practice on real world issues. These currently include assisting the Department of Health and Local Councils move from symptomatic to preventative approaches to health, and project managing a number of innovative elephant conservation projects across South East Asia in his capacity as a Director of A Future with Elephants.
Current clients include: Numerous Australian Government Departments, Exxon-Mobil across China, Malaysia, Thailand & Singapore, Melbourne Water, EPA Victoria and International NGO's.